1. What is bifacial solar panel?
A bifacial solar panel is one that generates electricity for both sides. When the sun hits the two-sided module, part of the light will be reflected by the surrounding environment to the back of the two-sided module. This light can be absorbed by the battery, contributing to the photocurrent and efficiency of the battery.The word bifacial comes from the prefix "bi-", which means two, and "facial", which means face.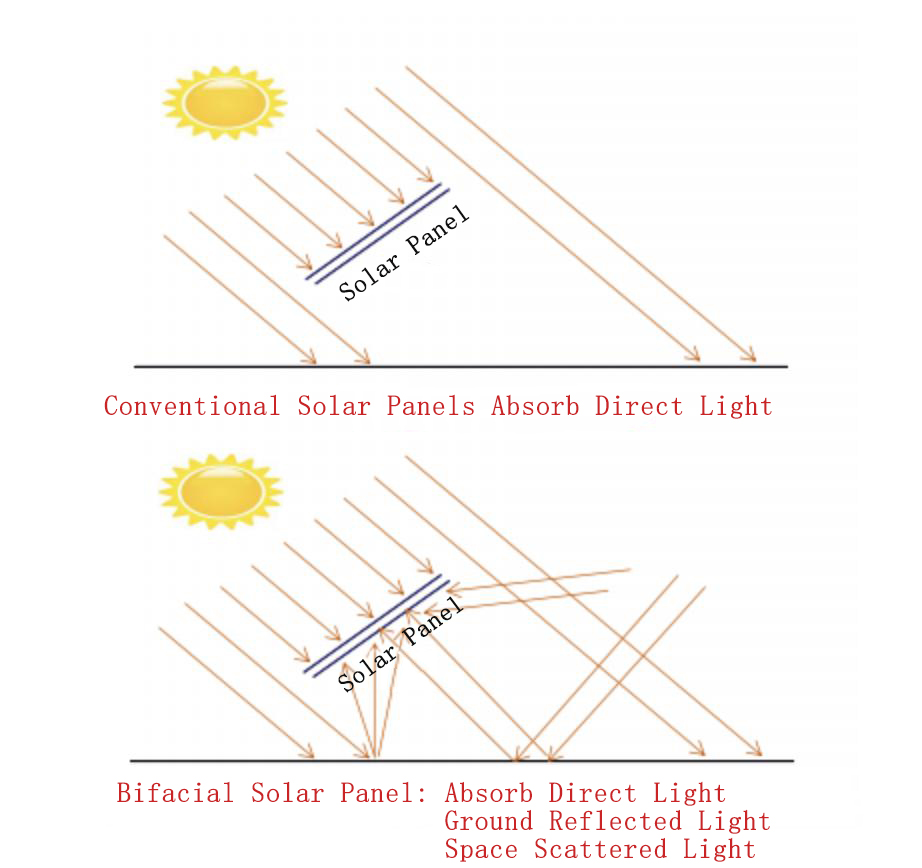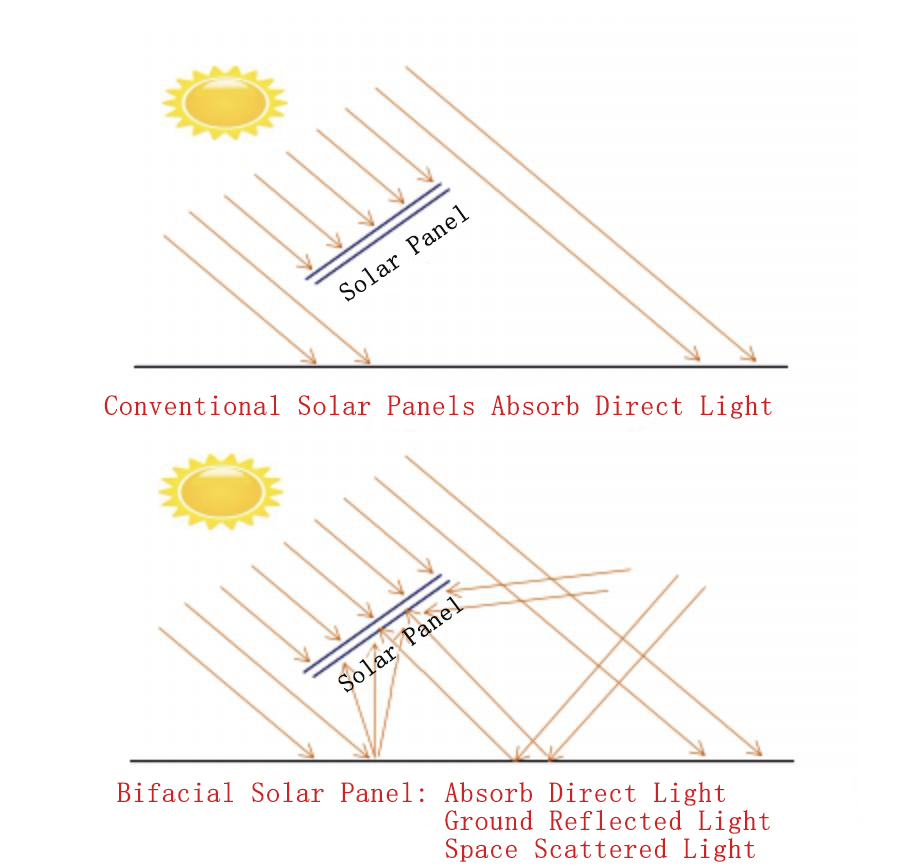 2. Solar Panel's structure
According to the packaging technology of bifacial battery, it can be divided into bifacial double glass solar panel and bifacial (with border) solar panel. Bifacial solar panel double-layer glass + no border structure and bifacial (with border) solar panel adopts transparent back plate + border form.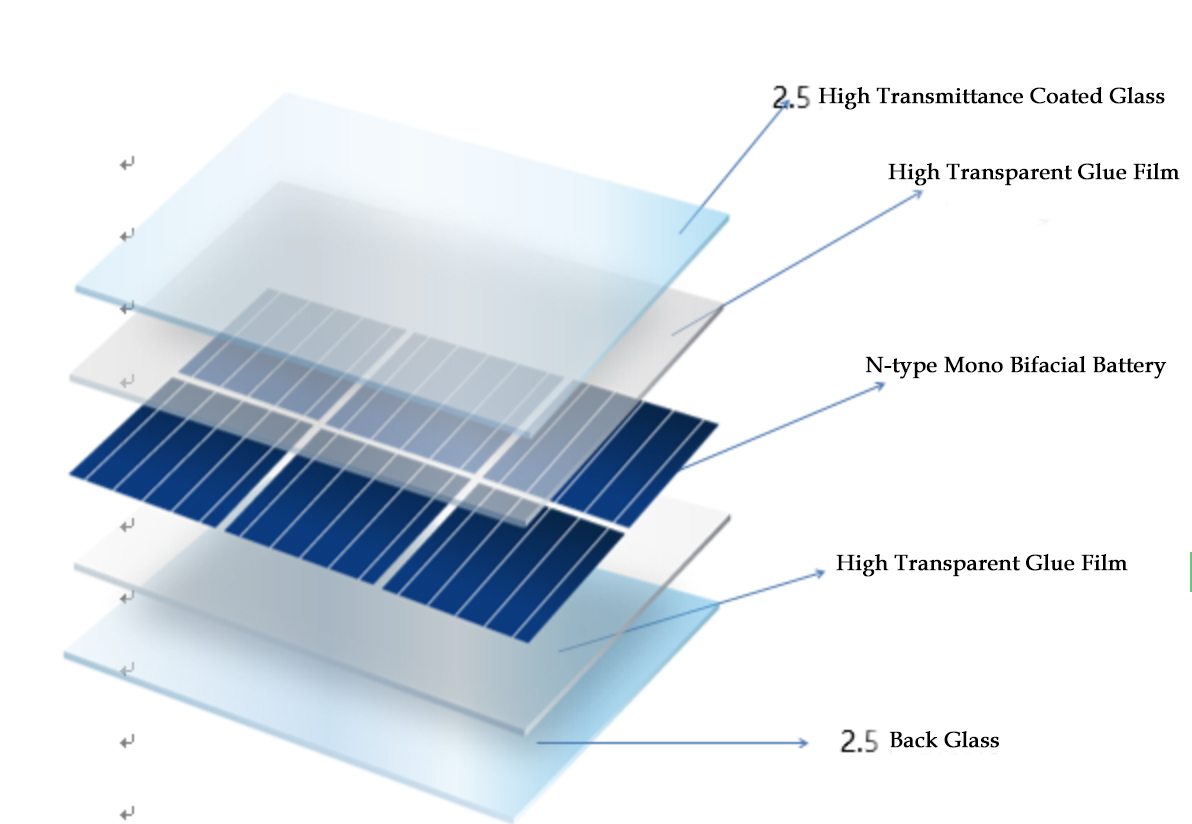 3. Double-sided solar panel working environment
White or light colors reflect better than dark colors. The same effect can be achieved by painting a white or silver on the roof surface below the panels or on the concrete driveway. Studies show that white surfaces reflect more than 80% of light. (By contrast, grasses account for 23%.)
4. Efficiency comparison of bifacial and single solar panels
Efficiency is how well a solar cell converts the amount of solar energy that hits its surface into electricity.
You might think that a bifacial solar panel would just double the efficiency of a single-sided solar panel because there are twice as many solar cells on the surface, but that's not the case.
A study by LONGi Solar in 2018 showed that the bifacial material could improve efficiency by 11% compared with traditional solar panel systems.
To achieve the same level of solar power as a typical single-sided solar array, fewer bifaical solar panels are needed. With the price of bifacial solar panels competing with single-sided solar cells, the best choice is that choosing bifaicial solar panels and can use fewer solar panels (for example, due to limited space) to seek maximum efficiency.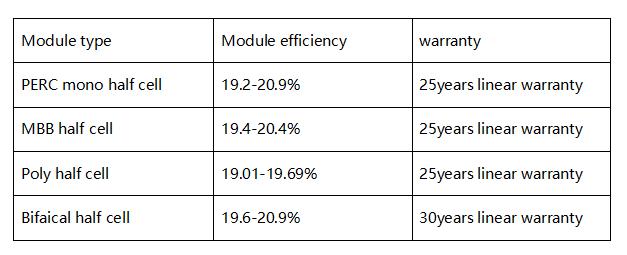 5. If you are considering install bifacial solar panels in your home, please consider all of these questions before you buy.
If you only check one of them, bifacial solar panel installation will work for you. If you choose more than one option, then the bifacial solar panel is your best choice!
A. Are you thinking of installing a solar system on your roof?
B. Do you want to build a sun house so you can enjoy the warm in Winter?
C. Do you want to build a sunshade in your yard?
D. My roof happens to be white or light color. Would I also like to paint it in new colors?
Today, dual-sided cells are competitively priced compared to traditional solar panel systems, with higher efficiency and less space.Residential USES are most productive on light-coloured surfaces.Double-sided solar panels work well as awnings or awnings.
Because bafacial solar panels take up less space than conventional single-sided panels, they don't need more land to get more power, but they do need light-colored surfaces for optimal performance.
6. Scene reflectivity
The difference of scene environment will lead to the difference of scene reflectivity, and the power generation performance of bifacial solar panel system will also change accordingly. Morego Solar New Energy tracked and compared the bifacial solar panels demonstration system of five scene including white paint, cement, yellow sand, aluminum foil and grass. Through the annual power generation data analysis, it was found that compared with the conventional component system, the double-glass solar panel combined with white paint background had the largest power generation gain, followed by aluminum foil, cement, yellow sand and grass.
The power generation gain of the bifacial solar panel is closely related to the actual application scene. The higher the backside reflectivity is, the greater the power generation gain will be, and the white reflective film has the best effect.
You can design the corresponding scene according to this principle.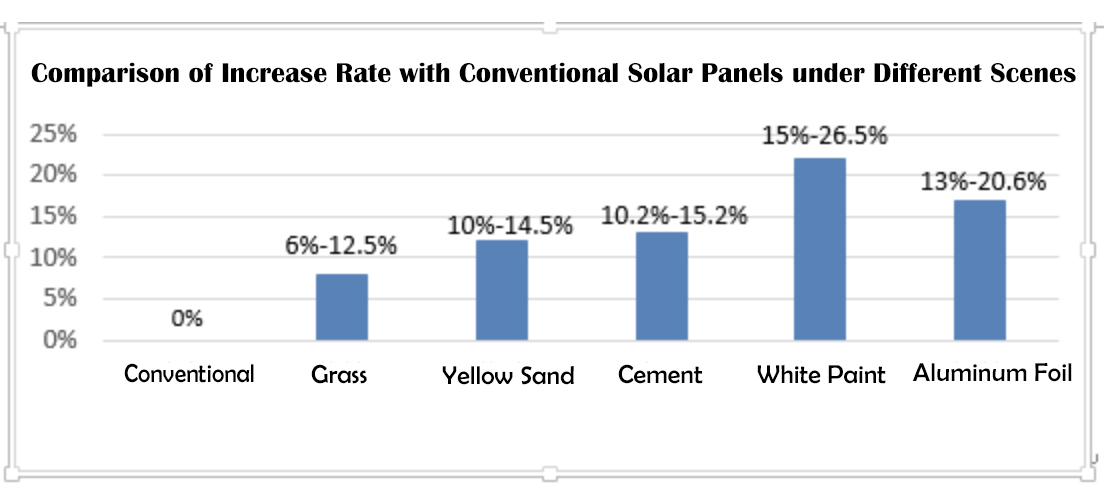 7. Solar Panel Angle and Height
According to the simulation, the larger reflectivity is, the higher height is from the ground, and the more obvious the gain effect is on the back. When the component is above 1m from the ground, the irradiance received by the back tends to be stable.
The dip Angle and height of components are important factors affecting power generation. It is suggested that the off-ground height of components can be between 0.3-1m according to the actual environment. It is suggested that the high-density installation dip Angle in low latitude areas be increased by 5-10 degrees.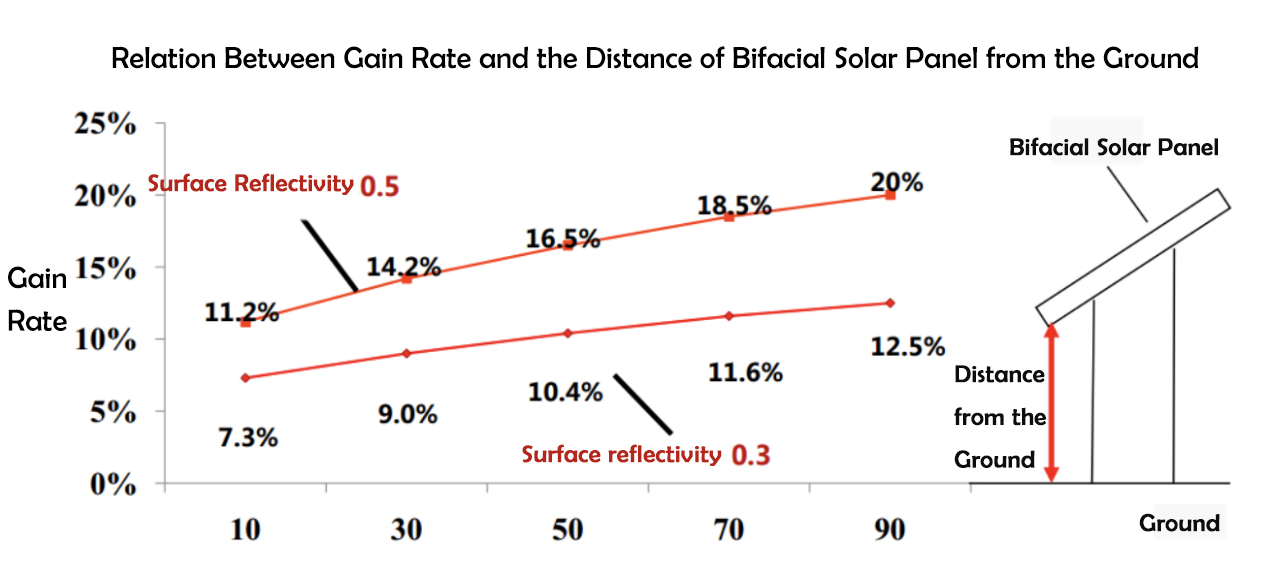 8. Bifacial Solar Panels are Recommended
If you have read the article about bifacial solar panels on my home page, you must be wondering which brands of double-glass solar panels is best.

Now, i will recommend you about Bifacial solar panel~
1). JA Solar 380w
2). LONGi Solar 440wLONGi 440w
3). LONGi Solar 360wLONGi 360w
If you wanna buy #SolarPanels~Please contact us as soon as possible quickly